Welcome to Marahland Oman City of Joy!
Marahland "City of Joy" Muscat, Oman largest and only outdoor amusement park located at the heart city of the Capital Muscat on the famous land mark of Al Qurum Natural Park. Marahland is famous of its iconic Oman only FERIS WHEEL which can gives you a great view of Muscat amazing surroundings.
Marahland established in 2004 and has been since then local families favourite park. The park has more than 30+ themed rides for all ages. The park has largest indoor kids play area which include more than 20+ games and a large soft play lounge. The park enjoys clean bathrooms, and large food court and many mini marts which sells popcorn, cotton candy, ice cream and all sort of mouth melting bites.
FAMILY BEST CHOICE
Why Marahland?
Our Mission
Marahland aim to provide omani society, residents and visitors an endless experience of fun and joy for everyone focusing on entire members of a family keeping in mind to select rides that fit all ages occupied with high standard of safety.
Our optimum achievement is to draw a smile on our young visitors and create memorable visits to all within a very reasonable budget.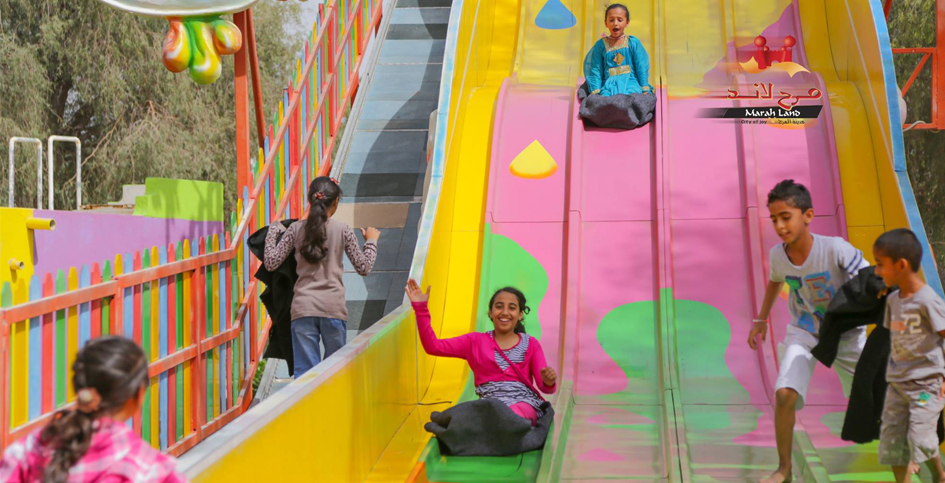 Our Vision
Marahland vision is to create a city of Joy for everyone from young kids to a growing adult, to be come as hub of complete Entertainment to our visitors a place to explore, meet,  joy and happens.
Through getting ultimate rides, entertainment shows, hosting society events and international events.
Visit Us Today
We look forward to see you at our Park